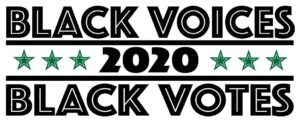 Black workers are in crisis. For centuries, we have been denied equal access to opportunities that allow us to build better lives for ourselves and our families. This problem still persists today. Black workers nationwide are experiencing a dual jobs crisis characterized by disproportionately high levels of unemployment and low-wage work. 
Elected officials can address this issue through policies that create good jobs for the black community. Unfortunately, elected officials often overlook black voters; Democrats take their votes for granted and Republicans only make superficial attempts at appealing to black voters. To be truly responsive to the needs of the Black communities, elected officials must commit to combating racial and discrimination issues in the workplace that are systemically entrenched in public policy.
Our Black Voices Black Votes campaign will demonstrate that Black communities can hold politicians accountable when we invest in organizing and leadership development at the local level. Through sustained community engagement, we will support local leaders as they build political and economic power to hold public officials accountable in between election cycles.
Now is the time to show that our issues, voices, and votes matter. Join us as we discuss accountability on a national level and share ways for you to mobilize your community to build the political power we need to achieve real gains in civil and workers rights.